Sandwiches can be as luxurious and basic as you choose. Additionally, you can always count on the snack if you're trying to smuggle more protein into your diet.
Are you frequently strapped for time and unable to prepare a healthy meal for yourself? Do not worry; you can always make a sandwich that is filling! Sandwiches can be as luxurious and basic as you choose. Additionally, the snack is always your closest ally if you're trying to smuggle additional protein into your diet. A macronutrient called protein is crucial for the growth of lean muscle mass. Additionally, it makes you feel full, and when you are satisfied, you are less inclined to eat something unhealthy. Sandwiches high in protein can be a great post-workout snack since they may prevent muscle loss and control hunger. To speed up your weight loss, you can combine these protein-rich foods with other fiber-rich foods.
It's great if you like white bread or another sort of bun; just concentrate on getting your nutrition from other sources (such as an extra helping of leafy greens or lean protein). Consider including rotisserie chicken, eggs, nut butters, tinned fish, grilled salmon, prawns or a lean cut of beef as less-processed protein sources.
One thing is certain: You won't be forced to eat the same depressing workplace lunch every day, whether your objective is weight loss or simply increasing your intake of fruits and vegetables for high protein sandwiches. Additionally, each of these choices will fill you up, preventing the hanger-induced impulse to overeat and the post-lunch crash.
Here are some sandwiches that are high in protein that you can make at home.
1) Sandwich with egg bhurji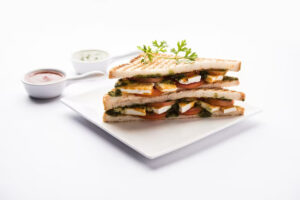 The nicest thing about egg bhurji is that it is so delicious and saucy that your sandwich doesn't require any additional dressing to dress it up. Simply smear some delectable egg bhurji between slices of brown bread, top with your preferred herbs, and grill. Your sandwich with egg bhurji is prepared! Make the most of the egg since it is thought to be the best bio-available (easily available) source of dietary protein. The USDA estimates that 100 grammes of egg has 12.56 grammes of protein.
2) Sandwich with Grilled Chicken
You anticipated this, didn't you? A grilled chicken sandwich is popular all around the world. We can never get enough of it since it is the ultimate comfort food. With your preferred greens and herbs and a dressing of your choosing, tender chicken slices are grilled to perfection. Can a snack be as satisfying? We have our doubts. A great source of lean protein is chicken. The protein in chicken is less fatty than the protein found in red meat, which promotes weight loss more quickly. 100 grammes of chicken breast contain roughly 23.21 grammes of protein, according to USDA data.
3) Sandwich with smoked salmon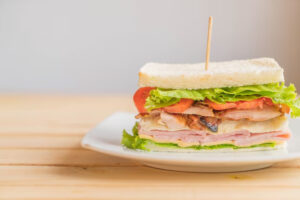 A fatty fish called salmon is a fantastic source of lean protein. One of our favourite sandwich fillings is salmon since it is tender and delicious. Here is a fantastic smoked salmon sandwich recipe that you can make at home.
4) Tomato Tofu Wrap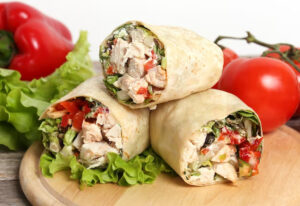 We even have something for vegans! Take a tiny bit of olive oil and sauté some tofu, bell pepper, and sun-dried tomatoes for the sandwich filling. Add some fresh basil leaves and warm panini bread to the mixture before serving. Tofu has 8.08 grammes of protein per 100 grammes, according to USDA data.
5) Sandwich with mushrooms, corn and cheese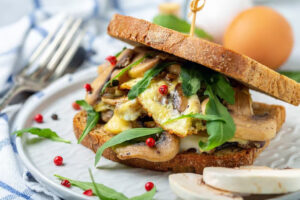 As a dairy product, cheese often has a high protein content, but be sure to choose the proper sort. Compared to cheddar or parmesan, mozzarella cheese is thought to be a healthier choice. Today, mozzarella is rather simple to find. On top of your bread slice, combine some boiled corn, boiled mushrooms and shredded mozzarella cheese. Grill.
6) Green Goddess Subs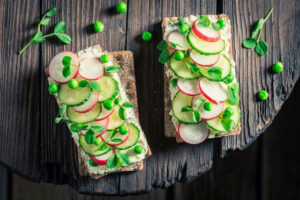 Consider using eggs on a sandwich other than egg salad or for breakfast; they taste great on this veggie stack with herby mayo.
7) Sandwich with peanut butter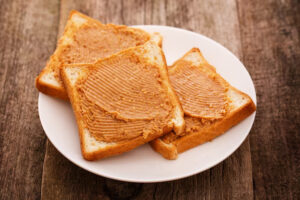 Peanut butter is incredibly yummy and loaded with healthy fats and protein. It's a wonderful supplement to your morning meal and provides a protein-rich choice for breakfast, a post-workout snack, or just an evening snack. To keep your intake of sugar low, which is a good thing, we advise avoiding the chocolate-flavored types and choose natural, unsweetened peanut butter instead. Instead, incorporate a banana to help offset the sweetness.
8) Sandwich with grilled cheese and hummus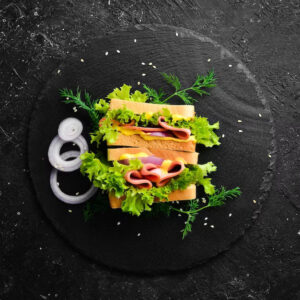 Do not be deceived by the recipe's apparent simplicity; hummus is loaded with vital minerals and plant protein. This sandwich is a highly substantial breakfast or snack because to its impressive 22 grammes of protein. And the preparation time is only about 10 minutes.
9) A Greek yogurt-topped veggie sandwich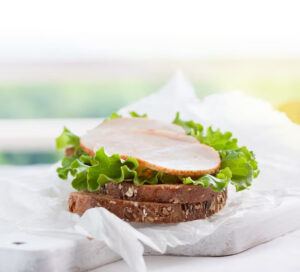 Yes, a sandwich with Greek yoghurt to atone for all the sins we've committed over the years including mayonnaise. Greek yoghurt has 10 grammes of protein per 100 grammes, but mayo only has one gramme of protein per 100 grammes. Four pieces of whole wheat bread in this sandwich provide more than 20 grammes of protein, and it just takes a short amount of time to make.
10) Hot Tahini Lentil Wrap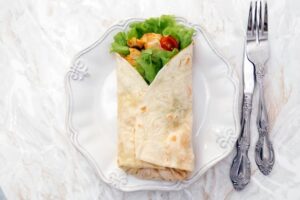 For every 1/2 cup dish, lentils provide 9 grammes of protein, but they don't exactly fit between two slices of bread. The answer? Load them into a whole grain wrap, just like Feasting at Home suggests. Firm black lentils, finely chopped carrots and cabbage, toasted sunflower seeds, avocado, and a creamy tahini sauce are all ingredients in this dish. Additionally, you'll receive 21 grammes of protein for muscle regeneration. (Check out these 11 incredibly satisfying vegetarian recipes for even more meat-free ways to get your protein fix.)
So why are you still waiting? Try out these suggestions at home, then let us know which one you like.