If you want a refreshing cake that you can enjoy  Fruit Cake on your special occasion or simply with your coffee at breakfast, there's nothing better than a healthy fruit cake. As a matter of fact, fruit cakes have multiple benefits than regular cakes. They can be stored for a longer period of time because of their super-dense texture and the natural properties of fruits & nuts.
Fruitcake, a beloved and time-honored dessert, has been enjoyed across cultures for centuries. With its dense and moist texture, combined with an array of delectable dried fruits and nuts, fruitcake has become a symbol of celebration during holidays and special occasions.
In addition, they are baked with nutritious ingredients like dried fruits, nuts, and spices, providing essential vitamins, minerals, and dietary fiber. Also, the nuts offer a natural sweetness without the need for extra added sugars, reducing the risk of insulin spikes. Besides, there are many other advantages that can make a fruit cake an occasional treat alongside a balanced diet, satisfying your sweet cravings without compromising on your health goals.
Fruit cakes have multiple flavors like mango, pineapple, strawberry, and more. But there are more that you can not stand a chance to miss. Here are the 9 of them:
Classic Fruit Cake
As the name suggests, the classic fruit cake is a timeless dessert packed with a mixture of candied fruits, such as mango, kiwi, and orange, as well as a generous blend of nuts like almonds and walnuts. The cherry on top indeed makes it more appealing. This cake holds a rich texture, making it perfect for any occasion. 
Citrus Zest Fruit Cake 
The tangy citrus fruit cake is infused with lemon and orange, giving a refreshing twist to the traditional fruit cake. The citrusy goodness topped with candied fruits and nuts fills the air with vibrant colors that can be enjoyed during sunny seasons or cozy winter treats. The very fresh fragrance of the cake is enough to add a touch of sweet aroma. It is a light and delightful choice who like a dash of twist in their desserts.
Tropical Fruit Cake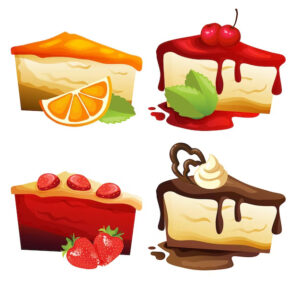 A tropical fruit cake is a delicious blend of tropical fruits like pineapple, mango, and coconut, bringing tropical taste to the table. The sun-kissed paradise is packed with fruity flavors that bring the essence of freshness to every bite. The exotic treat is perfect to be cherished on festive occasions and warm ways. Besides, if you want beachy vibes on your special day, this can be your go-to option.
Nutty Spice Fruit Cake 
The assortment of crunchy nuts, such as almonds, walnuts, and pecans coupled with the medley of warm spices like cinnamon, nutmeg, and cloves results in a delectable treat that has rich and aromatic flavors. The flavorful experience creates a comforting and cozy aroma, evoking festive vibes with each bite. It has a delightful textural that makes it a perfect pair with a cup of hot tea or coffee.
Berry Burst Fruit Cake
The berry burst fruit is loaded with the natural sweetness of berries like strawberries, blueberries, or raspberries. It is baked using either fresh or dried berries, but the goodness of the fruity delight remains the same. The bright colors will catch your eyes at first glance with their mouthwatering appearance, making it irresistible. Loaded with the finest of fruits, berry burst cake can be a cheerful addition to any celebration.
Apple Cinnamon Fruit Cake 
The aromatic taste of warm cinnamon combined with fresh juicy apples results in a comforting and delicious fruit cake. It evokes a sense of coziness with each bite. Besides, the depth of flavors in this cake is unmatched, thanks to the aromatic spice of cinnamon weaves. The treat taste like autumn with a blend of fruity sweetness and warm spice.
Fig and Walnut Fruit Cake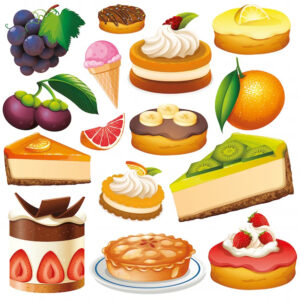 The fig and walnut fruit captures the sweetness of figs with the earthy richness of walnuts. The delectable delight is naturally sweet, making it a good option for fitness freaks. Each bite of the cake gives you a balanced taste of the crunchy walnuts and fig sweetness. The mouthwatering texture of the dessert is appealing to anyone who seeks an elegant and indulgent sweet treat on the plate. 
Apricot Almond Fruit Cake
Nother must-try fruit on my list is the apricot almond fruit cake. The nutty crunch of almonds is complemented by the mild sweetness of apricots, bringing together a unique treat. Topped with dried juicy apricots and chopped almonds, the fruity essence of the cake is enhanced even more. The pleasant texture and subtle taste of the cake are a great choice for those seeking a balance between fruity sweetness and nutty goodness.
Cranberry Orange Fruit Cake
The tartness of cranberries and the zesty brightness of oranges come together in this festive and flavorful cake.
Cranberry Orange Fruit  is another zesty combination that is sure to lure your eyes and buds away. It brings together the tartness of cranberries and the citrusy flavor of oranges. Adorned with dried berries and candied oranges, it is a refreshing twist on the classic fruit cake. Each forkful stimulates a lively and rejuvenating aroma, awakening the senses with a harmonious blend of flavors. You can enjoy it as a festive dessert or a delightful afternoon treat, it will certainly leave a lasting impression.
Well, hunting for these many options out of the stress is time-consuming and requires a lot of effort. Thanks to online fruit cake delivery in Delhi, you can experience the blast of these flavors from the comfort of your home. Besides its bustling streets, the Indian capital is known for its quality and variety of food and desserts. Undoubtedly, the hype is totally worth it.
Conclusion
Fruitcakes have stood the test of time, delighting generations with their luscious flavors and heartwarming presence during celebrations. Whether you prefer the traditional rich and boozy version or explore the diverse regional variations, fruitcakes undoubtedly hold a special place in the hearts of dessert enthusiasts worldwide. So, the next time you take a bite of this sweet indulgence, remember the centuries of tradition and culinary artistry that have gone into creating this timeless delicacy.