There are many people who prefer going to a private dentist than an NHS one. These people have different reasons behind their choice. The most common reason that push people to private dentists from NHS ones is time. NHS dentists stay open only during the traditional hours of 9 to 5 only on weekdays. Therefore in order to attend an appointment with an NHS dentist you have to take leave from work. If your child is the patient in that case you have to take the kid out of school to attend the appointment. These are unnecessary burdens that you do not need to worry about when you look for a private dentist. Private dentists are available well past the normal business hours on weekdays. Most of them are also available on weekends. So there is no need to disrupt your normal course of life and rush for a dental appointment that does not require emergency care and intervention.
Moreover, as everybody is aware, NHS dentists are literally struggling to clear out the backlog of appointments that resulted from the COVID – 19 pandemic.
Your reasoning does not matter much in this topic. To put it in simple words when you visit any private dental practice you enjoy a lot of benefits. There is practically no limitation to the services that private dental practices provide. Dentists, dental nurses and other support staffs at private dental clinics carry out the best possible treatments to give you relief from your tooth and gum problems. In addition to that they even provide you with solutions related to cosmetic aesthetics.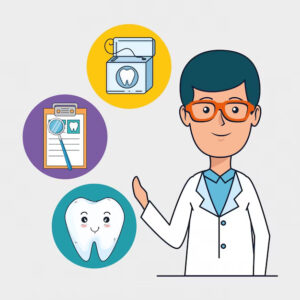 But the question is how to find out the best possible private dental clinic that caters to all your needs.
Seeking experience is of utmost importance
According to a private dentist in Wimbledon the most important thing that you should look for while selecting the right private dental clinic is whether the concerned dentist or dentists are registered with the General Dental Council. This statutory body is the regulator of dental practitioners across the UK. Any dental practice will proudly display that registration number to help patients instantly connect to their core professional expertise.
In the next step you should look for reviews of local dentists in and around your area. A dentist who is technically sound and reliable has no dearth of reviews on his or her websites. But these reviews are actually selected by the dentist and so you get to see those. Therefore it is important to take your research a step further. Check sites like Google or TrustPilot for reviews on that dentist. The reviews that you come across on Google and TrustPilot are more realistic and hence more reliable. In fact these reviews provide a better reflection of the concerned practice.
It is also important to note how the dentist or the practice has responded to a negative review. It is practically impossible for any dental practice not to get a negative review at some point of time or the other. Getting a negative review is no big deal for a dental clinic but it is important to note how they have handled that negative review. At worst they may ignore the review. Else they may either argue back or ask the unsatisfied client to come back so that both parties can find an amicable solution to the issue.
It is also a good strategy to ask your friends, peers, colleagues and family members to recommend you a good dentist they may know. You may put up this request even for members of your Facebook groups especially when you are new to a city or a neighbourhood.
Never go to the dentist who quotes the cheapest price for treatments
Just like any other thing in this world with dentistry treatments too you get only what you pay for. Therefore if you come across a dentist who quotes cheap prices for treatment, do not accept such offers. There could be reasons for such cheap prices, warns an expert dealing in private dentistry in Wimbledon over the years.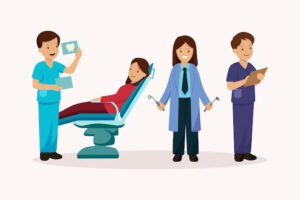 It is important to mention that even while being on a tight budget it is possible to get dental treatments from a private dentist. Many such dentists offer excellent plans for both adults and children. An increasing number of dental practices now offer 0% finance which allows you split the total cost of the treatment into easy monthly instalments. While going in to a dentist for the first time you should ask about this option.
Make sure you are comfortable Private Dentist
What is a good reflection of any practice? The reception ofcourse will spare some time in spite of her busyness to welcome you, she will see whether you are comfortable and she will also make small effort to know you a little as a person. Even the dentist should invest some time to know you. This effort helps the professional to work with you in the long term and help you maintain sound oral health. All these things indicate you are at a good and caring dental practice. While browsing through any dental website you should also try to care for the following things –
Whether these people share information about their practice
Whether they are active members of any professional dental community
Whether they post informative and relevant content
If the answers to all the three above are in green then chances are high you will have a cosy and comfortable feeling on your visit to that practice Private Dentist.
A reliable dental practice also has accommodations for anxious patients. A good dentist knows better that a dental visit is never an easy task for everyone. A reliable practice always gets help for anxious patients so that they can attend their appointments without any fiasco.
Consider the range of their service
Usually private dentists offer more treatments compared to their NHS counterparts. Thus a private dentist at SW19 Confidental Clinic is also likely to offer cosmetic dentistry treatments along with providing general dental care. Before signing up as a new patient at any dental practice you should make sure about the range of treatments the practice offers. Suppose you want to sign up with a private dentist for cosmetic dentistry treatment like teeth whitening. In that case you should first make sure the Private Dentist offers the treatment. It is also important to make sure that the dentis has positive reviews of this service.